About Moxon​ Design
Moxon Design was established in 1983 to assist companies engaged in electronic product design. Since that time, we have worked on a variety of products, for both the consumer and professional markets. We specialize in complex electronic systems, including embedded control systems, and high density, integrated circuit design. We have years of experience with applications in process control, motor control, computer graphics, digital video, digital audio, vector processing (high performance computing), and telecommunications.
Most recently, we have been working on the integration of Electronic Design Automation (EDA) tools on the Internet. We can bring world-class design practices and methodologies to your hardware and software development teams, with a commitment to integrity and customer service. Bridging the gap between the world wide web and the corporate intranet, with techniques for long distance collaboration and concurrent global engineering.
Moxon Design is an international consulting firm, and we have successfully completed projects from London, England to Seoul, Korea.
Tom Moxon - Founder and Chief Technology Officer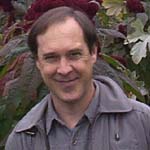 If you have ever...
Listened to Depeche Mode, Yes, Peter Gabriel, Vangelis, Tangerine Dream, Paul McCartney, or Talking Heads, then you've heard music from sampling keyboard equipment he helped to design.
Watched cartoons from the animators at Hanna-Barbera Productions (Flintstones, etc.), then you've seen images processed from digital image processing equipment he helped to design.
Seen pictures from the Voyager spacecraft, then you've seen images processed from digital image processing equipment he helped to design.
Tom has over thirty years of engineering experience, and has designed systems and integrated circuits for client companies including Cray Research, Adobe Systems, Hewlett Packard, Silicon Graphics, Rohm, Hyundai Electronics, Emu Systems, and many others.
Some of his specialties include EDA tools and web integration, FPGA, ASIC, and embedded firmware design for applications such as Motor and Motion Control, Digital Video, Digital Audio, Digital Signal processing and communications.
Moxon Design - Topics in Integrated Circuit and Electronic Product Design